About MSP Center Lite
MSP Center Lite is an agent based Remote Network & Systems Management software, designed specially for Managed Service Providers (MSPs). Being built on the agent-central architecture, it helps you manage Windows desktops and servers irrespective of their location, (be it the Amazon EC2 instance, dedicated servers at Rackspace or Datacenters, LAN etc.) 24x7. The agent is light weight, easy to install and consumes very minimum CPU, Memory and Bandwidth. It provides 100% data security as the agent communicates with the Central server over a SSL connection.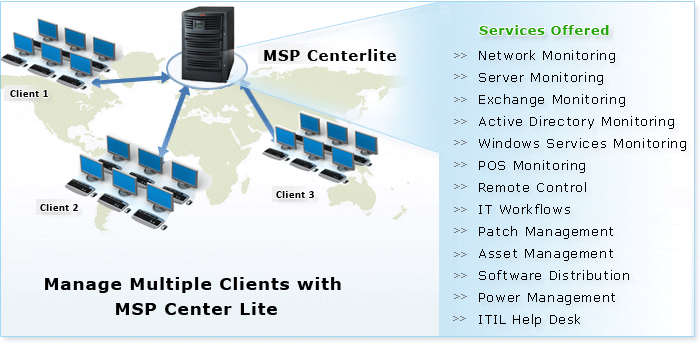 Automate IT Actions. Offer more value to your clients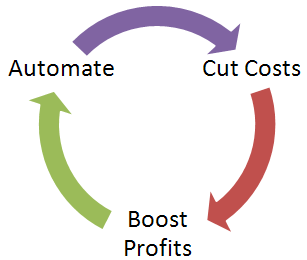 Being more productive and proactive brings more success in Managed Services business. Automation is the key to increase productivity. MSP Center Lite automates your repeated activities such as installing patches, upgrading IE 7 to IE 8, installing Skype, etc. and helps you to concentrate on things that offer more value to your clients. Moreover, automation drives to cut down operational costs and achieve higher profits.
Proactive approach helps you win your client's trust. It's better to sound "we fixed things before it could go worse" than "it crashed again". With MSP Center Lite proactively monitor the desktops, servers and applications for availability and performance and reduce down times of business critical applications.
What features does it offer?
MSP Center Lite is packed with all the essential features that a Remote Systems Management solution would offer. It offers the following features